Why Cloudy Days Are Awesome For Photo Shoots
So you have booked a family photo shoot on one of San Diego's beautiful beaches but the weather is looking less-than-ideal? Don't worry, there are a number of reasons why cloudy day photography can actually make for BETTER photos.
Sure, we all love seeing those gorgeous sun-drenched photos and most people want brilliant sunshine for their own session, but here's a secret – some of my favorite family and maternity beach sessions were taken on CLOUDY days. Why? Firstly, we don't have to worry about shadows.
Shadows
As a family photographer, dealing with shadows is a challenge, especially on the beach when there is often very limited shade options. Using a flash can solve this issue but for those who prefer natural light photography, a cloudy day makes life a lot easier when shooting. Gone are the faces with half sun/half shadow on them. Instead, all you are left with is beautiful even light.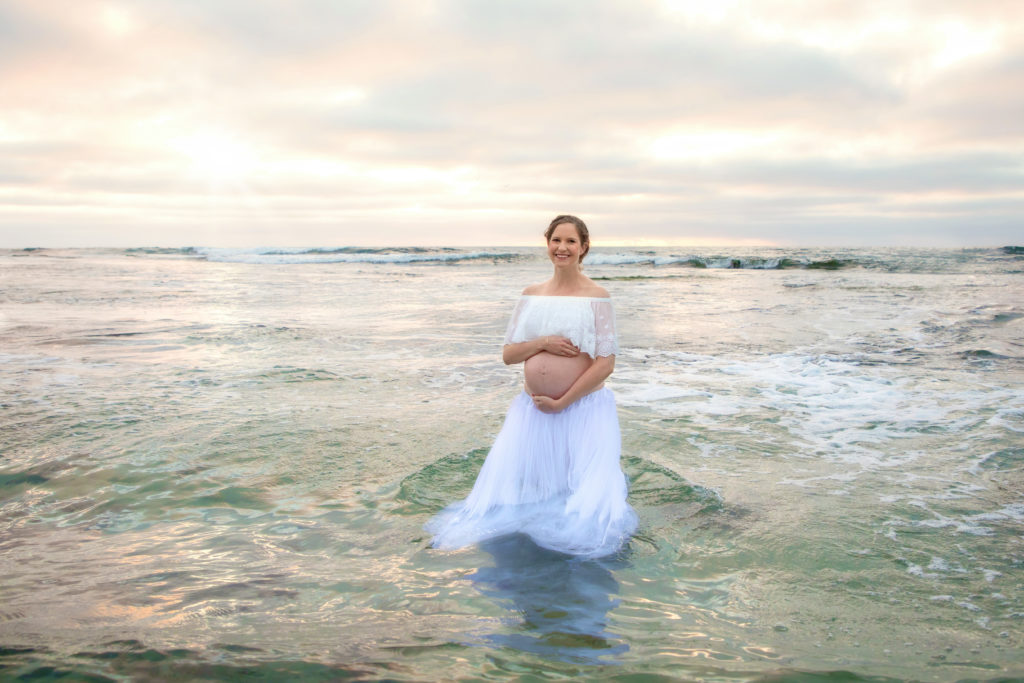 A Touch of Drama
While glorious sunset skies of pink and yellow are beautiful, a cloudy dramatic sky can be just as pretty and add a real wow factor to an image!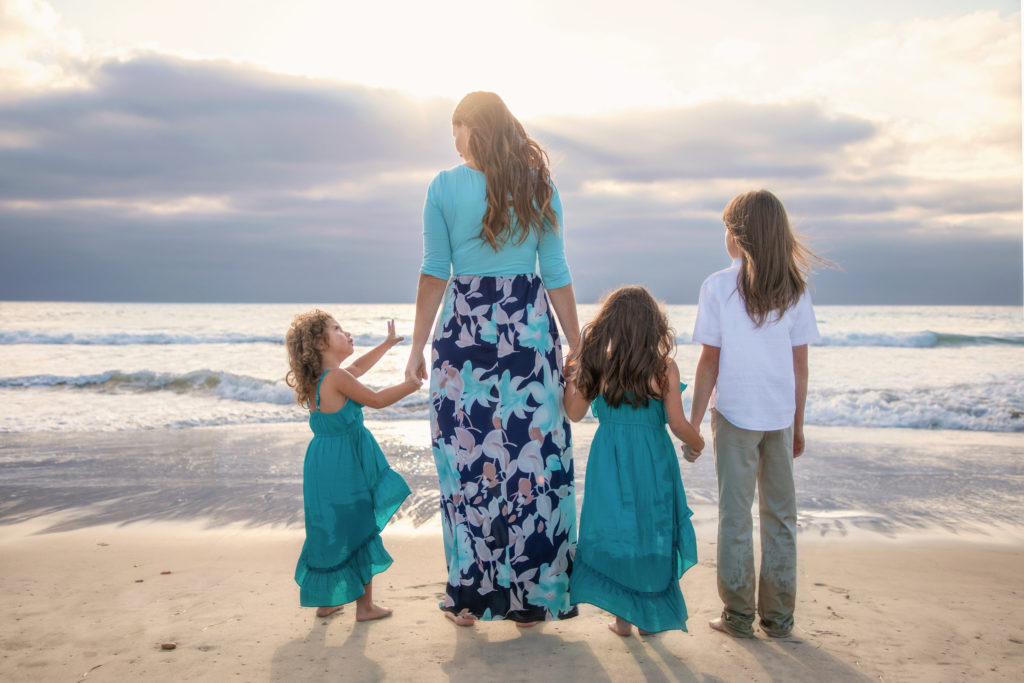 Easy on the Eyes
One last advantage? No squinting! Being outside without sunglasses can be bright which results in half-closed eyes that can ruin an otherwise beautiful photo. Especially on the beach when the sun reflects off the water. The advantage of a cloudy day is that it is bright enough to get some beautiful light without any sore eyes!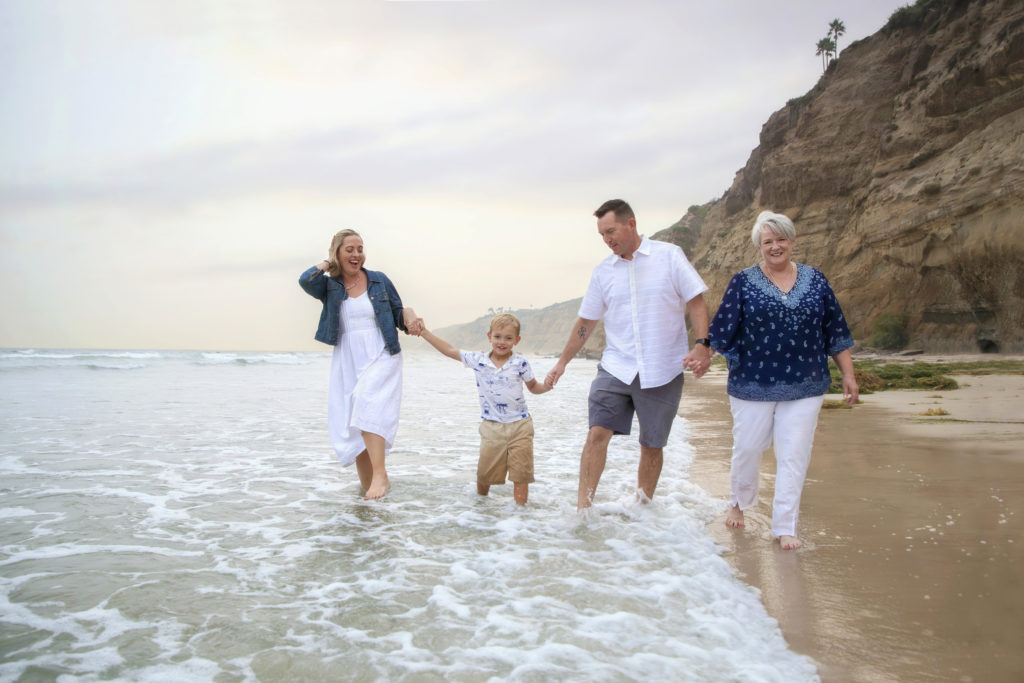 So the next time you're planning to book a photo shoot, don't stress if it looks like it will be a cloudy day. They can still be amazing and fortunately here in San Diego, our clouds hardly ever come with rain!
Wondering what to wear for your photo shoot? Click here for inspiration on how to make your own family photo Pinterest-worthy!