Best Clothing Color Palettes For A Beach Shoot in San Diego
Clear blue water, golden sand, and a stunning sunset in the sky. That's what most people think about when planning a family beach photo shoot here in San Diego. So what should you wear to make your photos Pinterest-worthy?
There are a few different color palettes that tend to work really well for beach sessions. Read on for some inspiration!
Blues, Coral & White
Clean and classic with a fun pop of color, this combo is a favorite of a lot of clients.
Taupe, White, Blue, Lavender & Pink
This soft pastel palette is perfect for the gorgeous summer sunsets that SoCal beaches are known for.
Shades Of Blues & Whites
Pale blue, turquoise, aqua, teal, navy – it's all good when it comes to wearing blue on the beach!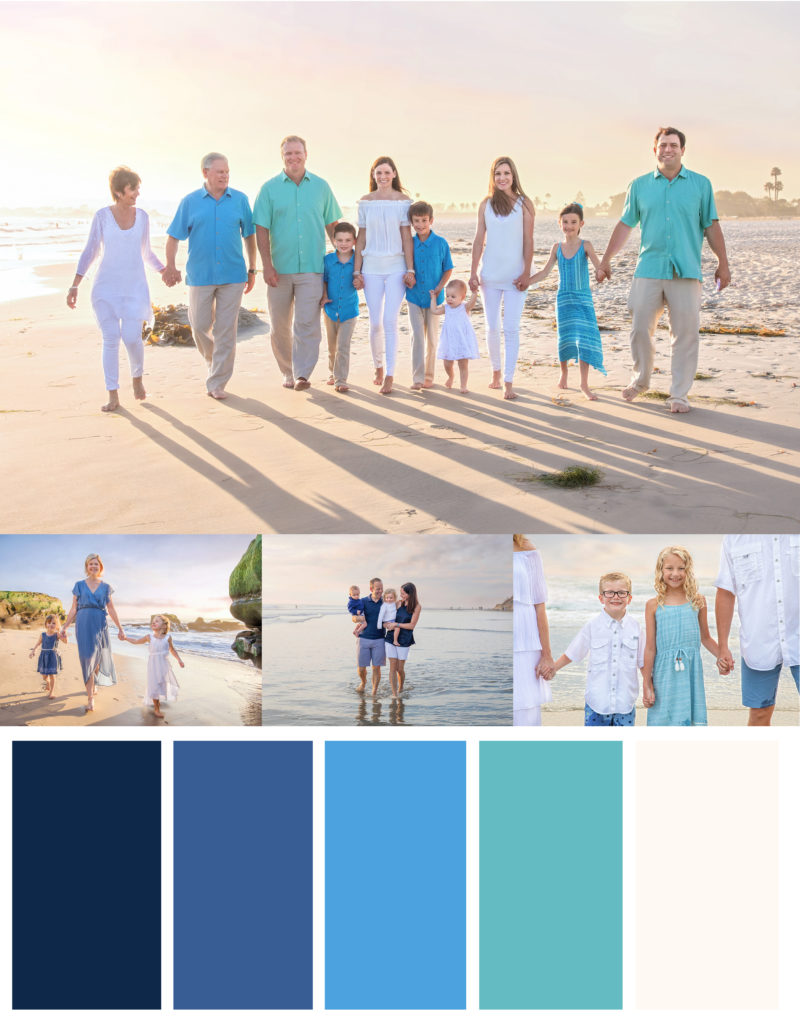 Cream, White, Khaki & Blue
These neutral hues pair beautifully with the natural surroundings and compliments the natural surroundings perfectly.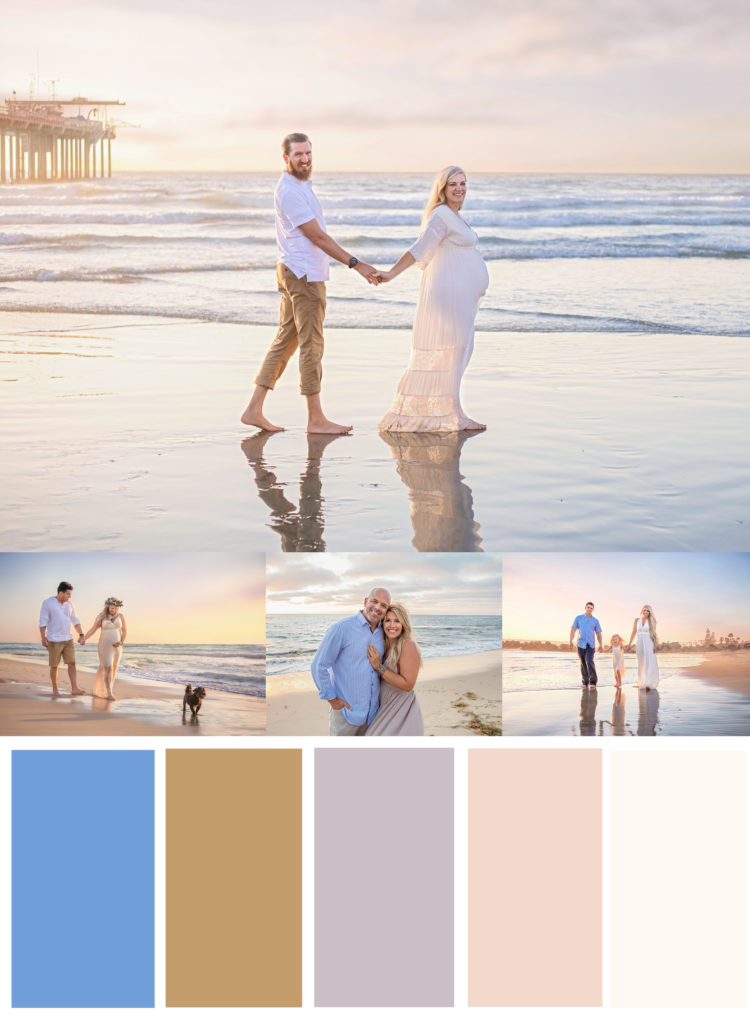 Terracotta, Khaki, Blues & Whites
This sunset-inspired color combo is perfect for the beach!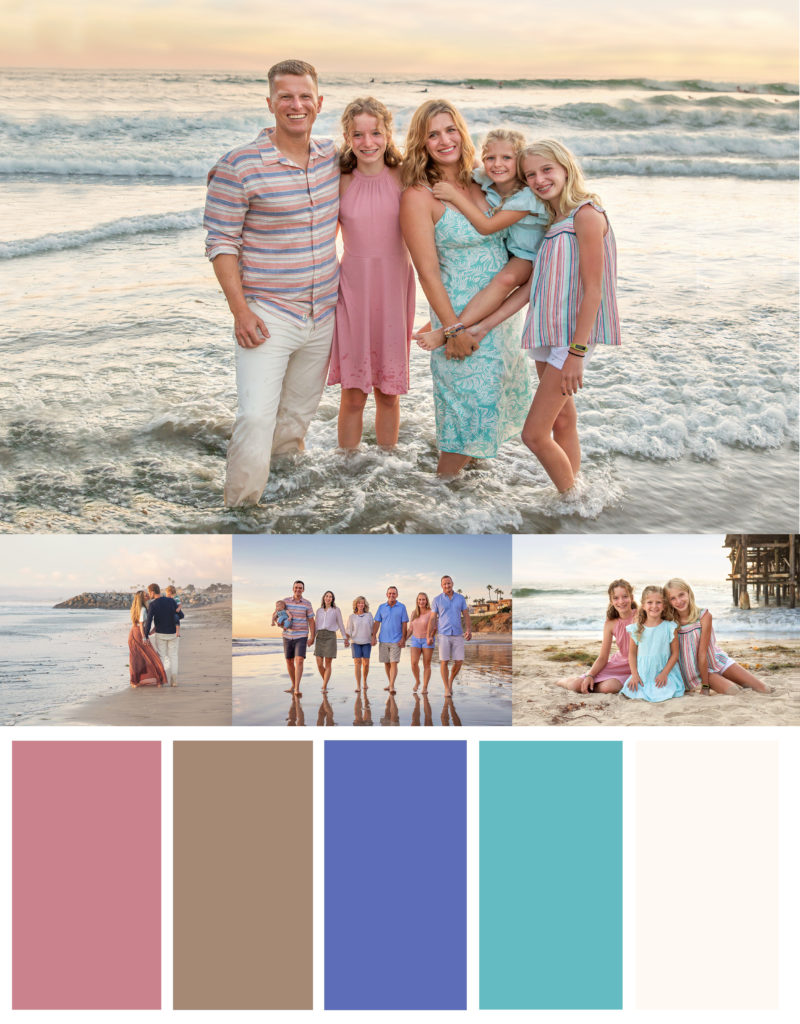 Olive, Teal, Berry & Ivory
This color combination works especially well for winter beach shoots. The darker hues compliment the dramatic sunsets that we often get in the winter here in San Diego. And don't be afraid to schedule a beach photo shoot in winter – this season is often much better in San Diego for photos than summer. Click here to find out why!
Mix It Up
Sometimes you just want to glam it up and black is always a good statement color when you want to add a touch of drama to your family photos.