Best Clothing Color Palettes For A Beach Shoot in San Diego
Clear blue water, golden sand, and a stunning sunset in the sky. That's what most people think about when planning a family beach photo shoot here in San Diego. So what should you wear to make your photos Pinterest-worthy?
There are a few different color palettes that tend to work really well for beach sessions. Read on for some inspiration!
Blues, Coral & White
Clean and classic with a fun pop of color, this combo is a favorite of a lot of clients.
Taupe, White, Blue, Lavender & Pink
Shades Of Blues & Whites
Pale blue, turquoise, aqua, teal, navy – it's all good when it comes to wearing blue on the beach!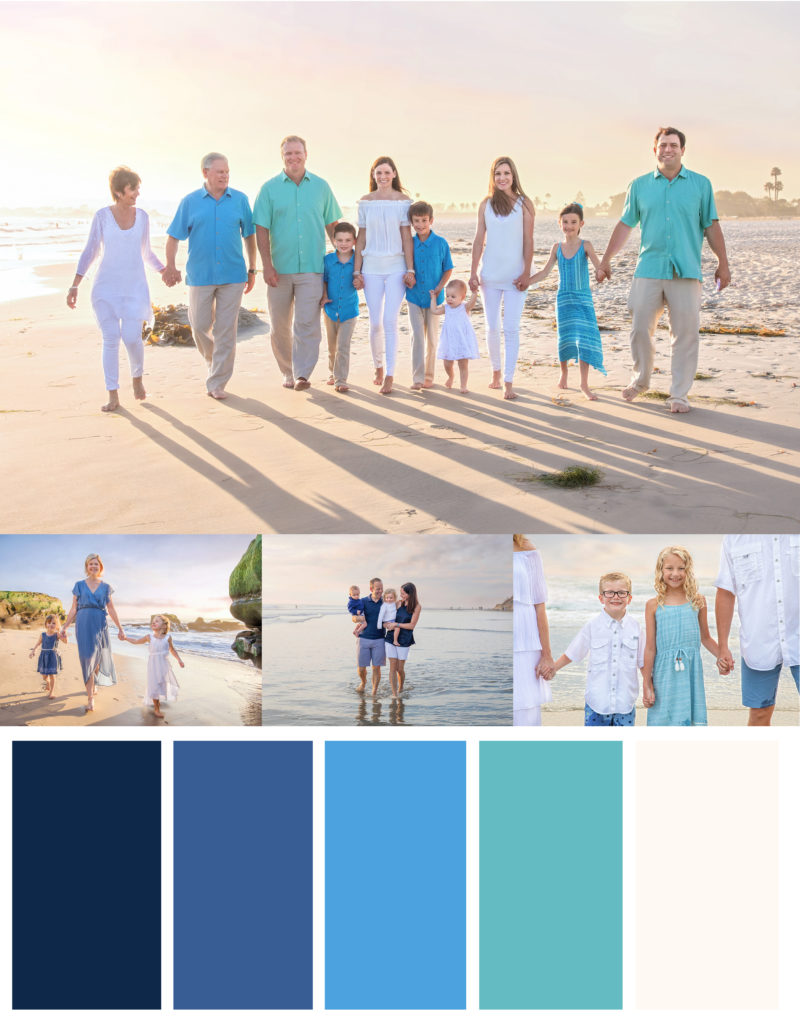 Cream, White, Khaki & Blue
These neutral hues pair beautifully with the natural surroundings and compliments the San Diego sunset perfectly.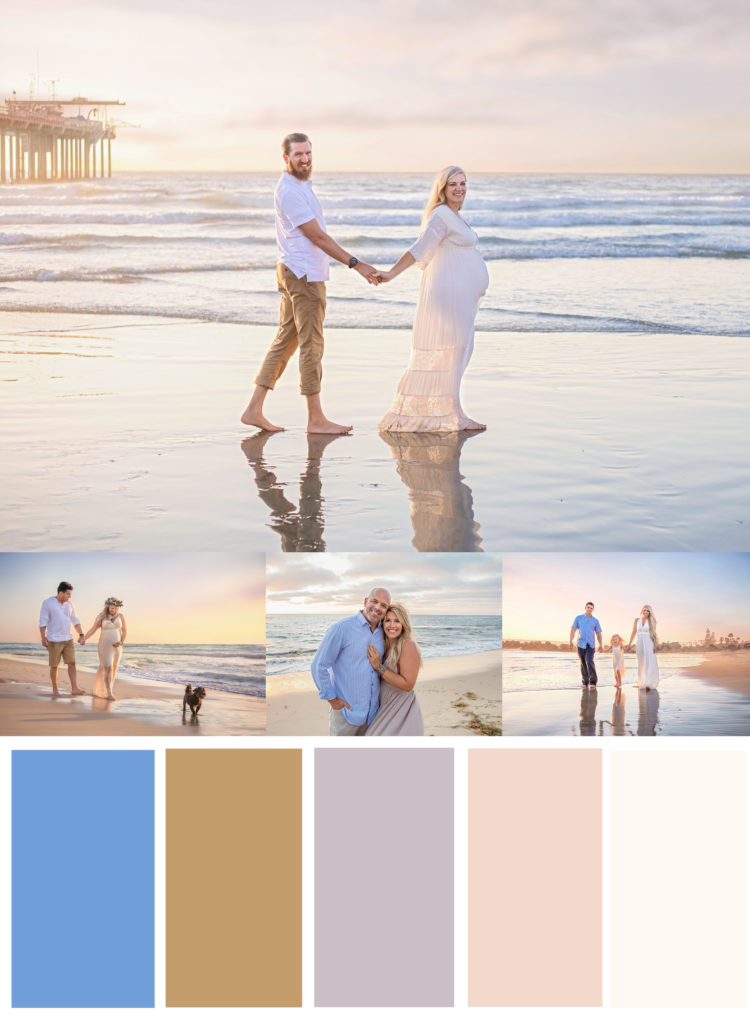 Mix It Up
And while I usually recommend lighter and neutral colors for photos on the beach, that doesn't mean you need to shy away from darker tones. This gorgeous black and red look added a glam touch to this client's holiday cards!