Why Winter Beach Photo Shoots Should Definitely Be A Thing
Sure, summer in San Diego is an amazing time, but one of the reasons why I love living here is the fact that we don't really get a winter. While the rest of the country is shivering under several feet of snow, us SoCal folk are still hitting the beaches and enjoying the sunshine. Family photos on the beach are a must-do when you're on vacation and here are just a few reasons why you should really do a winter beach photo shoot.
Better Sunsets
It's no secret, San Diego gets amazing sunsets! Summer sunsets often come with cloudless skies, but winter sunsets offer amazing cloud formations that turn every shade of pink, orange, yellow, and red as the sun goes down! (For more on why cloudy days are great for family photos, click here.) These gorgeous skies add a real wow factor to any photoshoot!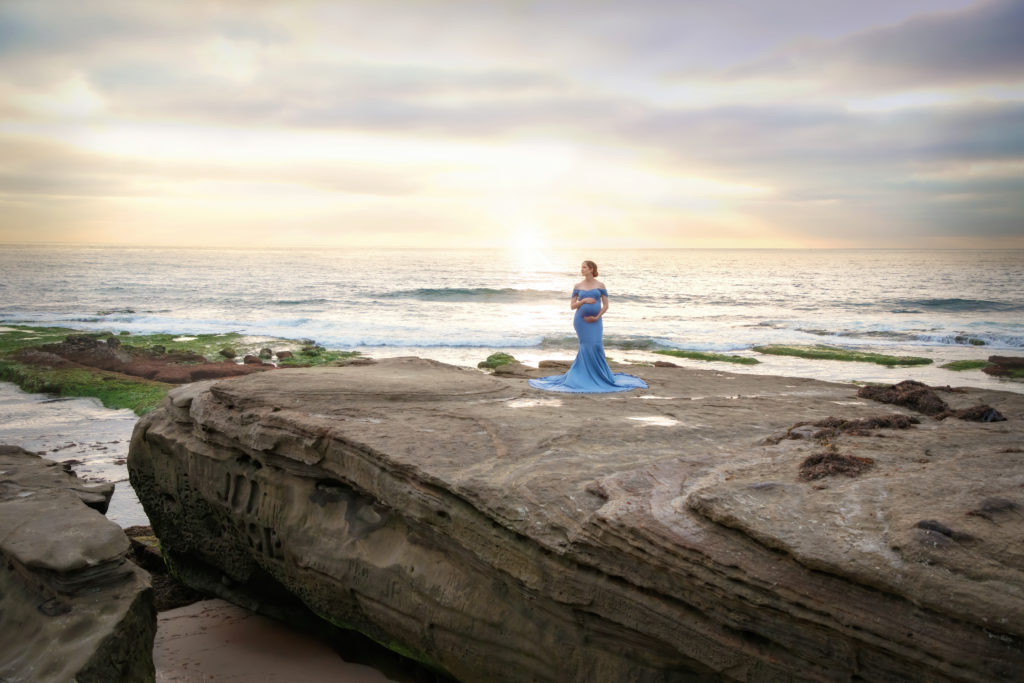 Empty Beaches
San Diego is an amazing place to enjoy a summer vacation but that often means that the beaches are packed! Parking is a challenge and it can often be difficult to get shots that don't have people in the background. Of course, a little Photoshop magic can solve this problem, but it's always much easier to shoot when the beaches aren't quite as crowded. Winter is a great time because it's mostly just locals enjoying the sand, and parking is ample, especially on weekdays.
Negative Tide & Sunset
My favorite time to do a photoshoot at the beach is when there is a negative tide coinciding with sunset. You just can't get the same gorgeous reflections in the sand with a higher tide. I am sure there is some sort of meteorological reason for this, but winters in San Diego have far more negative tides that occur in the evenings than we get in summer. This means that while it is a bit colder, the conditions are otherwise perfect to get some amazing reflection shots!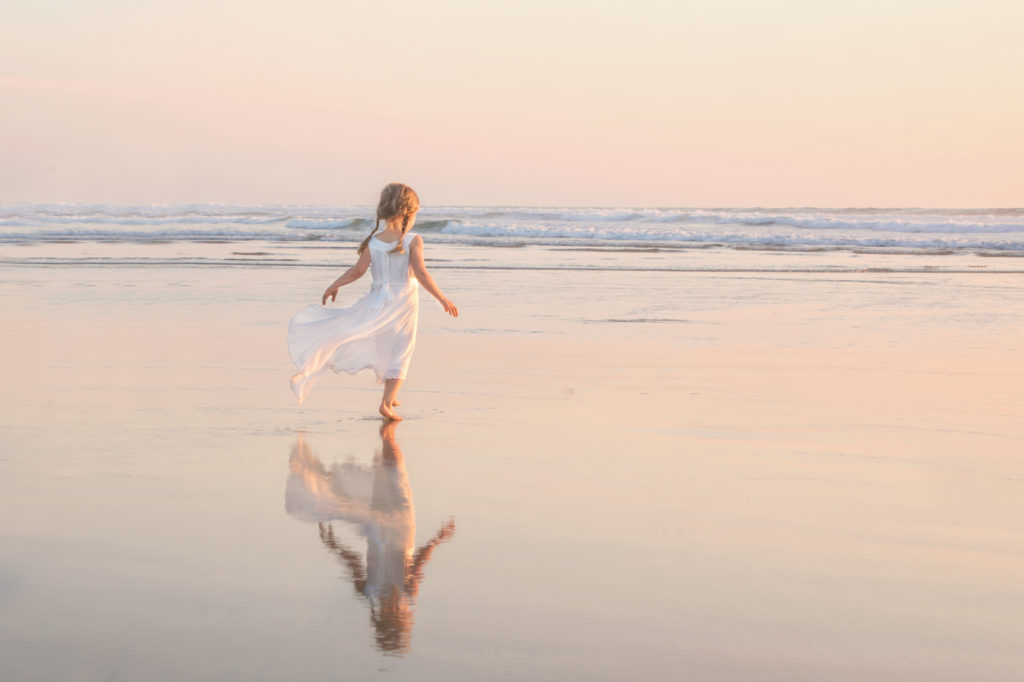 Earlier Sunsets
While winter days are shorter, the advantage is that we are able to shoot earlier before the sun goes. Summer shoots are usually done around 7pm but in winter we can start as early as 3pm! This is perfect for young children who often aren't able to stay up that late. For families with young children, this is a huge reason why you should really consider a winter beach photo shoot.
But What About The Weather?
If you're worried about the weather for a winter beach photo shoot, fear not! The temperature rarely goes below 60 degrees here in San Diego, even during the colder months. And I can count the number of times I've had to reschedule a session due to rain on one hand!