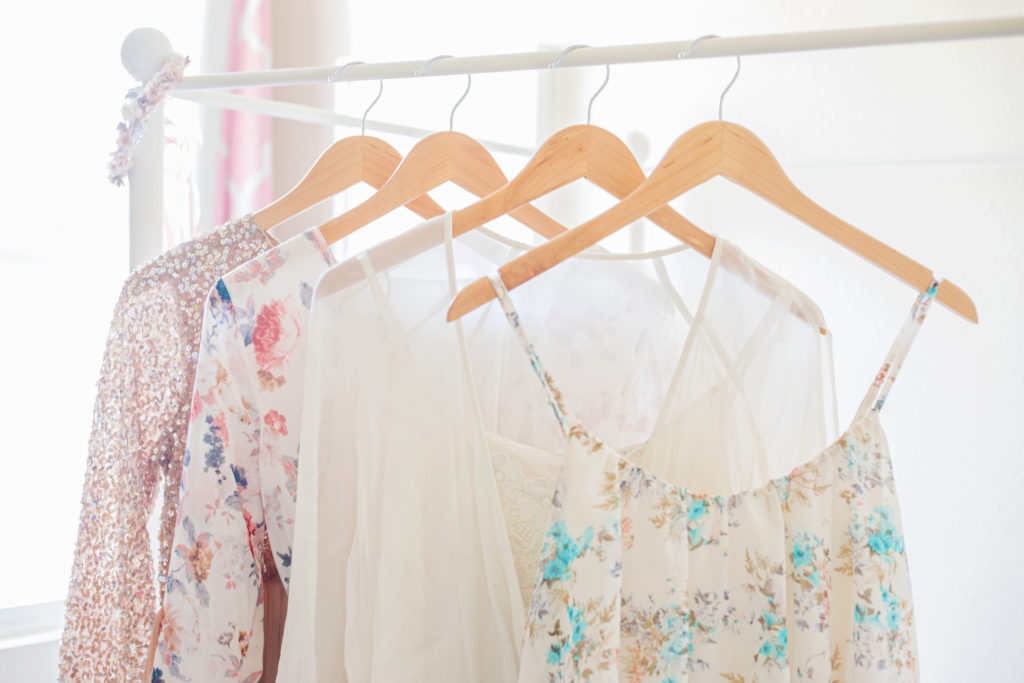 One of the things that I love most about being a photographer is that clients trust me enough to help them style their session. Wardrobe consultation is a big part of what I offer as a family photographer and I love nothing more than creating a beautiful and cohesive look for you. Whether that means advising you on outfits that you may have already selected, or offering you one of the beautiful dresses from my client closet. What you wear to your session matters!
I offer access to my client closet at no extra cost because I want to save you time, money, and the stress of figuring out what to wear. My closet has a beautiful selection of maternity and non-maternity clothing in all different sizes. And the best part? You know that any outfit that you select from my collection is going to photograph beautifully.
I send each of my clients a style guide to help guide them through the process of choosing cohesive looks for the whole family.  There are a number of do's and do'nts when it comes to picking outfits so here are a few tips that I have found work well with portrait sessions in San Diego.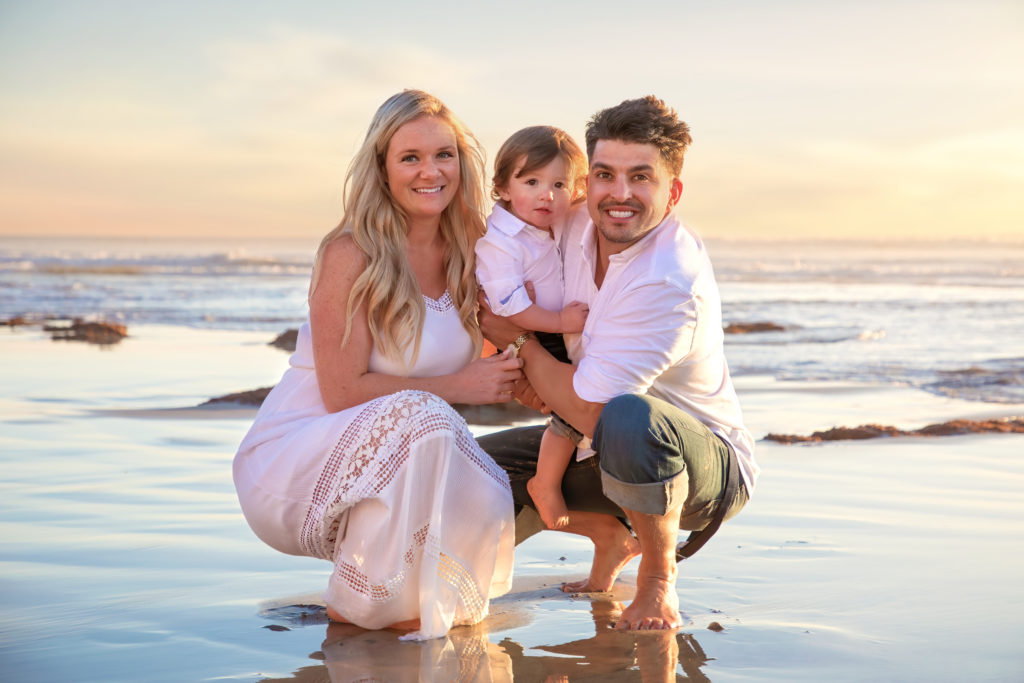 Fortunately San Diego's weather means you most likely won't have to wear anything more than beautiful summer clothing and maybe a light sweater. And as always, I am happy to offer advice or direction when you are putting together your own family's outfits – just ask!