Nautical Cake Smash At Scripps Pier, La Jolla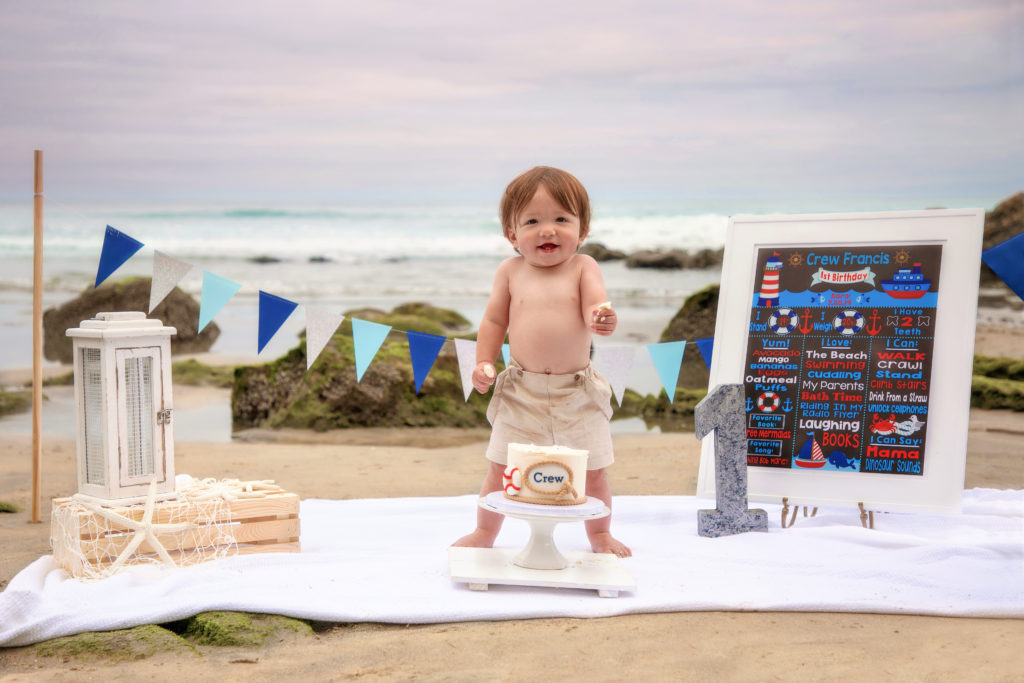 How cute is this beachy cake smash? Crew was just a bump in his mama's belly when I shot her maternity photos at Windansea Beach just 15 months ago, so I was thrilled when I was asked to capture some pictures of the birthday boy!
This little guy loves to go sailing with his parents so what better way to celebrate turning the big 0-1 than with a nautical themed cake smash on the beach? Scripps Pier in La Jolla is one of my favorite beaches to shoot at and it has some gorgeous tide pools that made for the perfect backdrop to this shoot.
I'll be honest, it wasn't without its challenges. Halfway through the shoot, the tide started coming in FAST and things started getting wet! Luckily we managed to grab everything and pull it a bit further up the beach and then continue with the shoot. And fortunately the cake managed to stay dry! Salty cake is no fun!
Crew was a champion, posing for the camera like a natural and he LOVED digging into his nautical cake. It was almost too pretty to eat! And of course, you can't go to Scripps Pier without taking some photos under the pier. It makes the perfect backdrop to any family shot!