San Diego Sunset Mermaid Photo Shoot
When summer time begins to roll around in San Diego, I get excited for a number of reasons. The weather is warming up, the marine layer disappears, but most of all it's time for my mermaid sessions! This is my fourth year doing these on the beaches of San Diego and they are probably my most favorite type of session.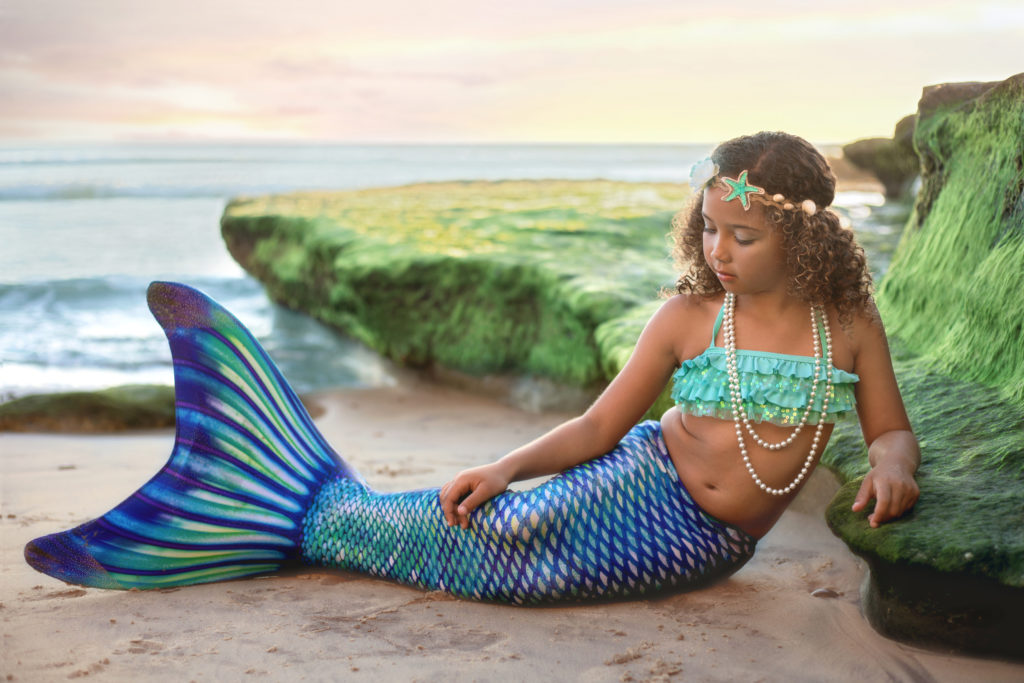 When I was a kid, all I wanted to be when I grew up was a mermaid. When that didn't happen, I decided to be a family photographer instead and live vicariously through my clients who I get to turn into mermaids for an afternoon. These sessions are always a hit because mermaids are super cool right now!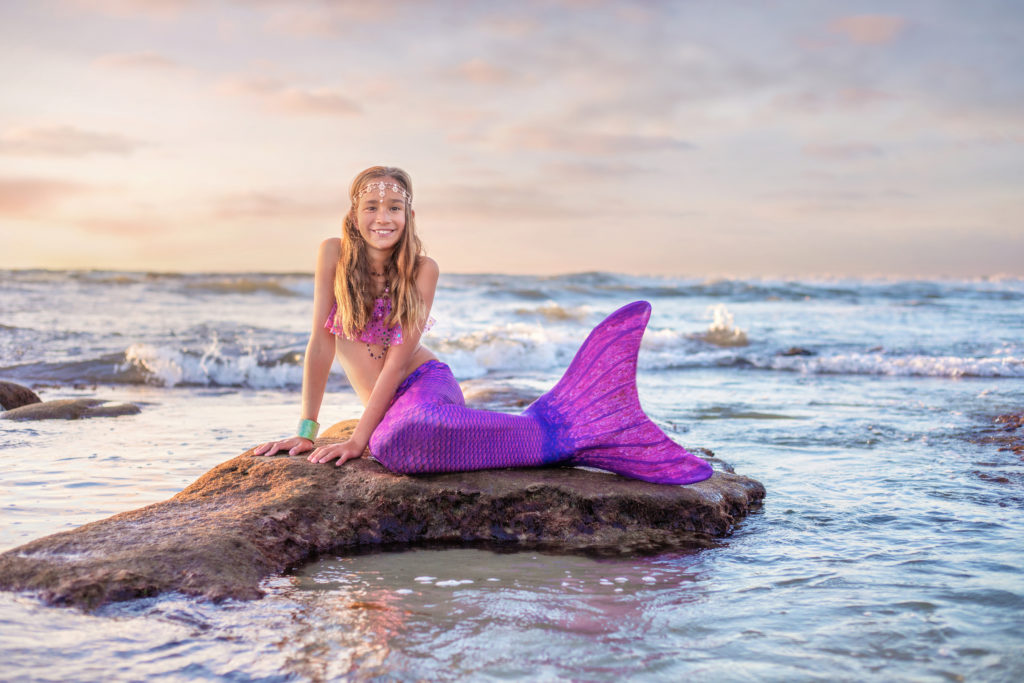 Kids get a kick out of being able to select their mermaid outfits, jewelry, and hair accessories – it's like playing dress-up, mermaid-style! I have a beautiful selection of tails and tops in all colors and sizes so kids of all ages can channel their inner Ariel. And these sessions are not just limited to children – adults are welcome to enjoy a little mermaid magic too! Or how about a Mommy & Me Mermaid session?
These sessions make a great experience gift for birthdays or any sort of special occasion. It's an experience they will remember for the rest of their lives, and have some amazing photos to treasure. And you can turn the photos into all sorts of mermaid merchandise – pillows, wall art, blankets, and more! Here's what one little mermaid created from the images from her session…
Ready to dive in? You can learn more about these magical San Diego mermaid photo sessions here